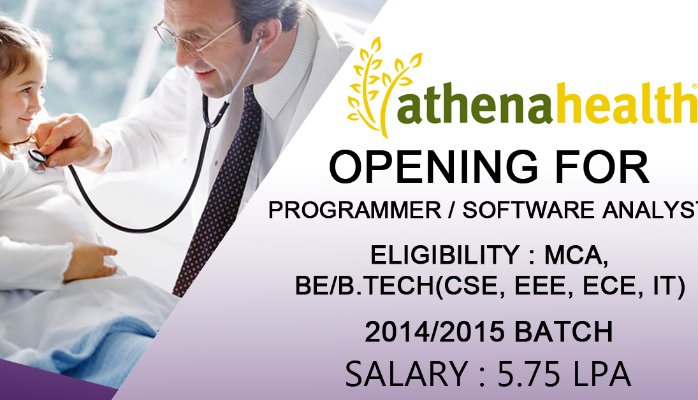 Athenahealth is a NASDAQ listed MNC with its Headquartered in Watertown, Massachusetts and is specialized for providing cloud-based services for Electronic Health Records, Revenue Cycle Management, Patient Access & Care Coordination ,Population Health Management and Eporcates etc.
Athenahealth was incorporated in the year 1997 by Jonathan Bush in California, It began its services as a medical practice and birthing center in California called Athena women's health and the Birthplace, in course of time they started cloud-based services for medical practices. At present it has its operational presence in Belfast, watertown, Atlanta, Austin, San Francisco, Durham, Princeton and Chennai.
Athenahealth plays a major role in the Healthcare Technology Industry around the globe, Its reported ...
Read More