How To Take Notes and Write Content In College Level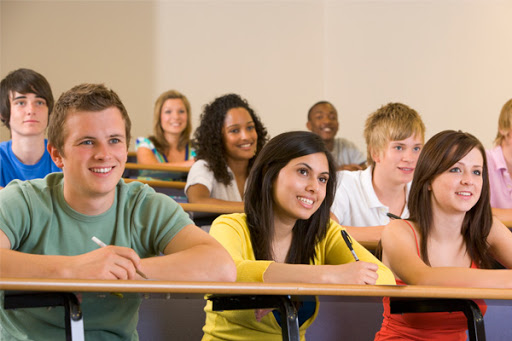 Being a college freshman is a mixture of happiness and fear, and it is not only related to the writing experience. If you want to succeed in your first year, you have to know how to establish relationships and maintain reputation. But those things would take a whole book for us to write, so here we will just focus on good writing tips which will help you get started with your assignments.
#1 Be Picky When It Comes to Topics
When you just start with college writing it seems that any topic is equally good and bad. All of them seem equally irritating and impossible from the very beginning, just because you don't have enough experience. However, be very picky about topics and make preliminary research before choosing one.
#2 Read More Than You Write
Reading a lot is a must when it comes to quality writing. You have to read at least half an hour, better one hour a day. Read professional literature, top non-fiction bestsellers, and novels. Choose novels of famous writers to learn from the best and the brightest, to borrow some style methods, etc. There are programs and reading challenges online, which you can use to make reading more fun. You can even write down some interesting expressions used in those books as for example phrases for your writing assignments.
#3 Read Footnotes in Textbooks
It is a well-kept, but often professors take many of their exam questions from footnotes. So be attentive to them. You can also find some additional references there, which will shine to your professor's eyes when you include them in your essay. Underline references when reading your textbook, it will be much easier to find them later.
#4 Note Down Sources Mentioned by Your Professor
Well, this advice is very boring, we are well aware of that, but you have to listen to what your professor says. Professors often give lots of hints on quality sources you can use for a particular assignment, and it is a good idea to write them down immediately after you hear about them.
#5 Always Have a Plan B
Of course, you have promised yourself that you will write all of your papers on your own, submit them on time without any delay and follow all the requirements at the highest level of quality. These are very good promises, but, unfortunately, people often tend to overestimate themselves and underestimate the influence of random negative factors. Not to fail during your first semester, you should always have an efficient plan B. We recommend to choose the most suitable company among reliable essay writing services online e.g. Write My Paper Hub and address it in case of emergency. However, we need to warn you not get addicted to such services and use them only when there is simply no way you can finish your paper on time on your own.
#6 Always Have Brief Plan for an Essay
Before you start writing your essay, craft a brief plan, allocate time for each planning point. Make sure to make those points "mono" — mono plan point cannot be divided into more logical parts. It is much easier to follow such a plan without procrastinating too much.
#7 Analyze Your Writing Efficiency
To make quality plans, you need to analyze your writing patterns and efficiency. Based on that analysis, you can plan your week or month, when you receive your assignments for a particular course. You should also focus on the time when you are more efficient and productive — morning or night.
#8 Use Google Scholar Search
From the very beginning, use Google Scholar search instead of just Google search. This way, you will get rid of the endless number of lousy blogs and websites which are not academically valid and can't be used as sources for your research, essay, capstone project, etc. First, when you just start using Google Scholar it feels like something is missing, because the results are scarce and some of the online libraries are blocked for free usage, First, to have less but more quality sources is a good thing, second, there is a big chance that your college has contracts with those libraries and you can use your library id to log in. Address a writing center in your college campus and ask for a list of online libraries and databases you can use for free.
#9 Don't Plagiarize. Ever.
Plagiarism is not only bad in general, but it is also dangerous for your academic career. Think about all the efforts you've invested in getting into the college of your dream. You wouldn't like to lose all that just for some plagiarized essay. To avoid plagiarism, save all the sources you mention even vaguely in your paper, use citation generators to create in-text citations and bibliography entries. Be very careful with paraphrasing because it is responsible for most of the technical plagiarism cases. Don't use online free essay samples — all of them are used for thousands of times. Don't forget about anti-plagiarism checkers. Use several free ones if for now, you can't afford a paid professional version.
#10 Make Your Own Library of References
You think you will be able to find any reference you've used for a particular topic at any moment, but it is far from the truth. Start your own library of references, and in a year or so you will have an opportunity to do research twice as fast. It is only your decision about how you systematize your library, the key idea is to be able to find the needed references in a matter of minutes. It is a good idea to have not only topics but also tags for each reference or source used.
We can also advise you not to forget about your handbooks and textbooks because they truly contain lots of useful information students often ignore. Don't look for shortcuts everywhere possible, at least try to follow some rules, and you will have all chances to succeed on your academic path.
(Visited 236 times, 1 visits today)