How to get your First Job , by Mr.Joby Joseph, CEO FW !
How to get your  First Job , by Mr.Joby Joseph, CEO FW!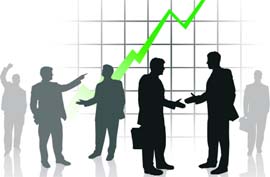 You send your resume to a recruiter and you are immediately told that you have been selected and you are offered the salary of your dreams!
or
You are in pre final year of college and a company comes to college for recruitment. You are called for an interview and are selected.
Ideal scenario! But only if life was this easy for everyone.
For most of us, life is not a cakewalk and finding the first job has been a nightmare. Right from seeing "Freshers, please excuse" note in most of the job advertisements in newspapers to fighting your way in a Walk-In interview, finding the first job remains an arduous task for many.
Most freshers are completely confused about future careers and hope that they will figure out something on the way. It is always better to have an idea of what you want to do so that you don't waste precious time applying for jobs that you really don't want.
Some get so frustrated that they pick up any job that comes their way and don't invest time in finding their true calling resulting in a disappointing career.
A job search can be difficult at times, especially when you don't have the experience or many skills. However, be persistent and do not lose hope. You should also be flexible with locations, timings, etc and should be ready to take up challenges.
Finding your first job means matching your abilities and skills with an organisation's real needs. It is also a valuable learning experience. You are getting exposed to the various ways of functioning of a company and your next job search — whether it occurs soon or well down the road — will be easier; you will have gained a clearer vision of what is expected and how you want to position yourself within it. Remember to communicate, to follow up, and to be courteous. That way, you'll take away from this first experience some valuable information, increased confidence, and satisfaction.
First job is an important step in launching one's career. It is an exploration of one's abilities and potential and the continuation of the learning process.
Here are some tips to help freshers bag a perfect job:
Understand yourself
Take some time out to think about yourself, your aspirations and what you want from your first job. Analyse your strengths and weaknesses. Talk to your friends and family and figure out what job would keep you happy. Keep in mind your circumstances.
Enhance your skills
You should be aware of how to write good emails, how to speak well during interviews and also have the right domain knowledge.
Do your homework
Once you have thought of your aspirations, create a great resume. Many websites like the Freshersworld.com give a Global Resume tool to help you do this. One has to be really truthful and honest in one's resume and during the interview. Prepare for basic questions like "Tell us something about yourself", "Why does a software job excite you", etc. Do a basic research on companies you would like to join.
Be proactive
Rather than companies coming looking for you, you should look for companies. There are different types of companies that include the product and services biggies, several mid-tier research and development firms, countless number of new start-ups, etc. Research on various opportunities available with different companies, write to the HRs or try to get an appointment.
Freshers should note that finding a job is a job in itself, and this is your first test. Once you are armed with a great resume, have answers to most commonly asked questions and ensure that you give your best shot preparing for aptitude tests and interviews, you are sure to find that dream job. Job satisfaction is definitely more important than salary and if you are doing what you love doing, you are sure to progress in your career.
(Visited 8 times, 1 visits today)