TECHNICAL SUPPORT ENGINEER : THE RIGHT JOB FOR YOU?
Good technical service means helping customers efficiently, in a calm and friendly manner. Be it having an issue with your credit card, something happening with your cell phones or fixing your printer, technical customer service executives are required everywhere. Customer service executives take orders, answer inquiries, solve complaints and provide information. These professionals are charged with managing relationships between clients and the company.
Almost all companies and sectors need customer service in order to handle complaints and queries from the customers. A technical support executive can earn an average salary of up to Rs 3,10,000 per year.
JOB ROLES AND RESPONSIBILITIES OF TECHNICAL SUPPORT ENGINEERS
Answering calls from customers and providing information about all kind of products and services
Recording all customer transactions, interactions, inquiries, complaints, and their personal opinions.
Processing orders, forms, and applications with high-quality service and assistance.
SKILLS REQUIRED
Technical Support Executives play an important role in providing a connection between customers and the client. Most companies look for candidates who have good communication skills, good technical knowledge, relationship skills, patience and someone who can handle stress well. They must have good listening skills, the ability to think quickly and create a solution to the customer's problem. If you want to be a good technical support executive, you need a pleasant speaking voice and fluency in English.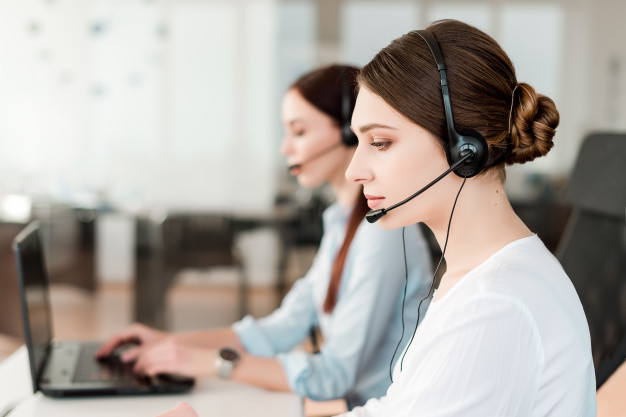 9 TIPS FOR PROVIDING THE BEST TECHNICAL SUPPORT
1. Research properly on the product or service. In order to provide good customer service, you need to know all the things about what you're dealing with, inside and out to help a customer who is facing issues.
2. Be friendly – As they say, the best customer service starts with a smile.
3. Listen to comments and take notes to make sure you understand what your customer wants, stay attentive
4. Be kind to every customer you come across
5. Use the word 'thank you' to show that you're a pleasant person
6. Train yourself to be courteous
7. Show respect
8. Be responsive
9. Ask for feedback
STEPS TO DEALING WITH ANGRY CUSTOMERS
1. Always learn to remain calm. When a customer starts being rude, keeping calm is the best way to neutralize the effect.
2. Try not to take things personally.
3. Use your best listening skills to listen to the customer properly.
4. Actively sympathize with the customer.
5. Apologize gracefully.
6. Find a solution.
7. Take a few minutes of your own to analyze the issue.
The more patient and the more knowledge you have about the service, the better off you can be while working as a technical support engineer.

(Visited 1 times, 1 visits today)