Tata Chemicals Campus Assessment 2014
Yes, it was a real privilege for Freshersworld.com to associate with Tata Chemicals Limited (TCL), one of the Leading Brands in India.
TCL had a list of premium colleges across India from which they wanted to recruit Trainee Engineers. Freshersworld.com services started from connecting the colleges and inviting applications through our Online Students Registration module(OSR), it's an advanced tool specially designed for campus recruitments , start from students registration , filtering based on qualification and shortlist students according to each round of interview process.
The recruitments process started in the month of Jan 2014 starting with an Online Assessment Test in each colleges. The platform for online test provided by freshersworld.com as proved to be really efficient in saving a lot of time and questions handpicked by experts in fresher hiring, that made the process too easy and time saving for the HR team.
The OSR provided for end to end to support online for monitoring the registrations, shortlisting the candidates after the written test and also the interview dash board for final selected candidates for interview gave a real time report on all the numbers and activities which eased the operations to a large extend.
With our technical back-end real time support during the online tests we were able to successfully complete the tests on all colleges with minimum effort and maximum efficiency. ​Co-ordinating with colleges, checking the data of candidates, lab setting and test link prior to the selected candidates were all done from FW-Team for a smooth an hassle free event at the campus.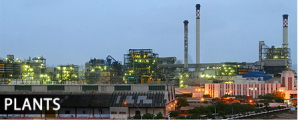 9 premium colleges in India with a total of 1760 assesses. We congragulate all the candidates who is finally offered in TCL and the HR-Team TCL for choosing our support from the online assessment to on-boarding the candidates.
As a token gratitude we received a testimonial from TCL
" We collaborated with Freshersworld.com for our Graduate Engineer Trainee hiring and it was a wonderful experience. I am sure that there are many similar tools available in the market but what made this journey a special experience was the Freshersworld team. Understanding the needs of the customer, suggesting newer ideas, 24X7 support, task orientation seems to be in their DNA. Great going and all the very best for future to the Freshersworld.com team ".
Amit Verma
HR-TATA Chemicals Limited 
(Visited 1 times, 1 visits today)