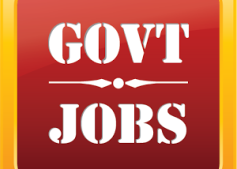 The demand for Government jobs in India is increasing , especially among the Freshers. The  craze is more for the Banking and PSU jobs. As per the industry experts
more than 3 lakh Jobs will come only from Banking sector within next 3 years. We can see the same trend for the PSU and other Government jobs.
More over the growth of Indian Economy will give a  major push to the job market. Indian economy expanded more then what was expected in Q2 and
It is the highest growth rate reported since the fourth quarter of 2011.  Its major impact can be seen in  electricity, Manufacturing, gas & water supply ; financing, insurance, real estate and business service sector.
Many Government jobs are upcoming in  year 2014 and 2015 . You can be updated with all the latest Government jobs by viewing Freshersworld.com
Freshersworld.com has come up with special emphasis over the government jobs. Every day freshersworld.com updates more than 50 government jobs in the website
Freshersworld.com has a huge pool of government jobs which covers almost every sector, location and position.
Few of our current trending Government Jobs are :
SIDCO recruitment for Management Trainee (Senior Manager)
Engineers India Ltd recruitment for Management Trainees
Intelligence Bureau (Ministry of Home Affairs) recruitment for Assistant Central Intelligence Officer – Grade II/ Executive
BEL recruitment for Software Professionals
SAIL (Rourkela Steel Plant) recruitment for Operator/ Attendant cum Technician Trainee
RRB recruitment for Jr. Translator/Publicity Inspector
New India Assurance Company Ltd. recruitment for Administrative Officers
BECIL recruitment for Programming Assistant/ Technical Assistant/ Computer Operators/ Data Entry Operators