The second Schedule of the MuSigma Recruitment drive was done successfully at Bangalore today. It was a fantastic response. More than 1000 + candidates lined up in the eco-friendly campus of East Point College Of Engineering,Bangalore.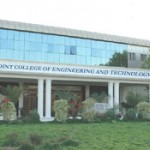 We should tell the campuses is so eco-friendly with trees around and a well maintained garden. As one enters the campus he/she would encounter a temple under the tall banyan tree and one could hear the tangling sounds of the bell even in far distance.
The drive was well executed through the placement coordinators of the respective College and the team at Freshersworld.com. The drive was for both 2012/2013 candidates. A disciplined crowd as expected, who was eager to get placed. The candidates was first screened to check whether they belong to the respective campus  and then allowed to take the test. The test as we told was an online test of 30 minutes duration with technical and aptitude questions. The Wi-Fi at the college was working properly, so we didn't have any technical glitches in conducting the drive.
The client has opening for around 200 candidates and it is not over with just one drive, we are having a series of drive again in Bangalore, Kolkata, Chennai, Mysore, Pune, Coimbatore and Mysore for MuSigma. So if you are a B.Tech graduate with 60% marks make sure you attend the next drive in your nearest cities.
This is a great opportunity for 2012 & 2013 graduates from premium colleges.
To know more log on to :  http://jobs.freshersworld.com/company/Mu-Sigma
It's good to see a new trend followed by some new generation companies to take the campus recruitment wide open with the help of partners like freshersworld.com who can make 'Fresher Hiring Easy Beyond Campuses '.. !!
Looking forward for the next schedules.. !!