How does my CEAT score add value to my career?
The world economy is constantly growing and with it, so is the competition. With the growth in the competition, there is also a reduction in the number of opportunities. The two factors are interlinked and continuously striving to outdo the other.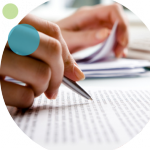 Hence, in this highly competitive society it is necessary and almost even mandatory to have something to give you a little extra value. That is exactly what the Job Mentor test is for. This test is in simple terms, an employability assessment test or in other words, a test to check how ready you are as a professional. It is designed to test your aptitude as well as technical skills.
The aptitude section, which is the test that almost all corporates use in the first round of interviews, is mandatory for all candidates. It does not focus on any specific skill set but the very basic knowledge of the candidate along with their ability to think logically.
Some companies look for candidates who are technically sound as well. For this purpose, the option is included to take any two technical tests. Currently these tests focus mainly on the candidates with a background in Computer science. However, tests will be included for professionals in all fields, be it Electrical, Mechanical, Civil and even Management.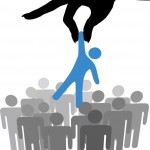 The scores reflect the readiness of each candidate by analysing their fundamental knowledge as well as their ability to use that knowledge. Such candidates are generally preferred by corporates as they have proven that they have a good basic knowledge and also know how to use that knowledge but most importantly, know how to think on their feet.
THIS TEST IS NOT FINAL!
Just scoring well in this test does not assure a job offer. What it does, is that it provides you a platform to prove that you are ready and a good score gives you an edge during interviews to have a better chance of landing a job.
Refer: http://www.freshersworld.com/ceat
(Visited 1 times, 1 visits today)