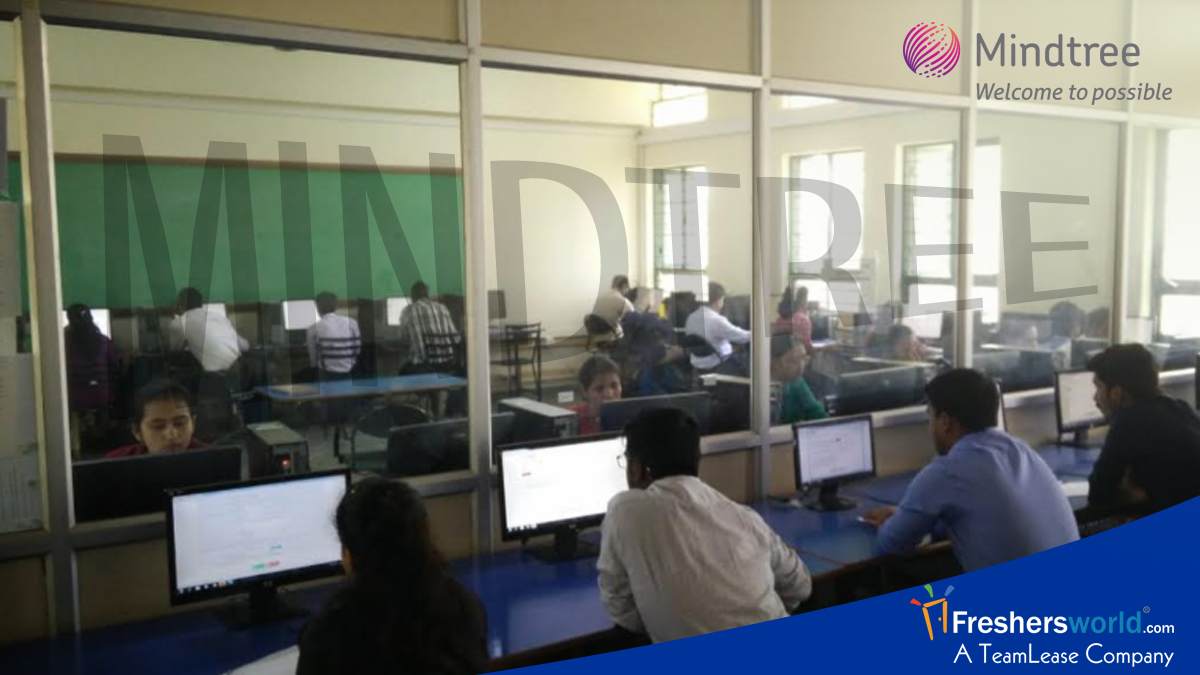 Freshersworld had conducted an off-campus recruitment drive for Mindtree at T. John College of Engineering, Bangalore. 27th-Feb-2019 (Wednesday), and Narasimha Reddy Engineering College at Hyderabad. 1st-March-2019 (Friday) for Junior Engineer position.
Mindtree Drive – Eligibility Criteria:
BE/B.Tech from 2017 and 2018 batches with 60% marks.
Freshersworld Invited 16000 Candidates for Mindtree Drive. In which 5200 Premium Candidates applied for this job and 1600 Candidates attended the drive, who were matching the eligibility criteria of this requirement.
From Freshersworld (3) Co-ordinators were present at the venue to guide the candidates and to clear their doubts in all prospectives. The first round was the Online Assessment Test which includes (Aptitude, Reasoning and Coding). Out of these 1600 candidates who appeared for Online Test, 568 Candidates cleared the first round ( Online Assessment) and got shortlisted for the further rounds of interview.
About Mindtree:
Mindtree carries programmed reform and discovery management from ideation to execution, empowering Global 2000 clients to defeat the challenge.
"Brought into the world computerized," Mindtree takes a dexterous, community-oriented way to deal with make tweaked arrangements over the advanced esteem chain. Our profound mastery in foundation and applications the board transforms IT into a vital resource.
The whole recruitment drive was conducted by the Freshersworld includes the candidate pooling as well. And the whole time taken to supply this Manpower was 4 Working days.
The Happiest moment was, The Applicants who were present on the drive said that they were happy that they got an exciting opportunity. In addition, hopefuls who met all prerequisites for further rounds were the most upbeat and we felt accomplished when candidates left the areas by saying a "Thank you Freshersworld" 🙂
(Visited 1 times, 1 visits today)