How much Can I Earn As an Online Food Delivery Boy?
Next time when you order food from food delivery apps like swiggy or zomato, don't be surprised if the delivery boy serves you with a smile. Nowadays delivery boy can earn around ₹ 25,000 and ₹ 50,000 per month. Their earnings depend upon certain factors such as the number of deliveries completed and the distance they covered, according to interviews with more than a dozen delivery staff and executives. Last year the market was dull and they only earned between ₹ 10,000-25,000. Incomes of the blue-collar workers have risen by 25-30% on average compared with last year partly due to higher incentives.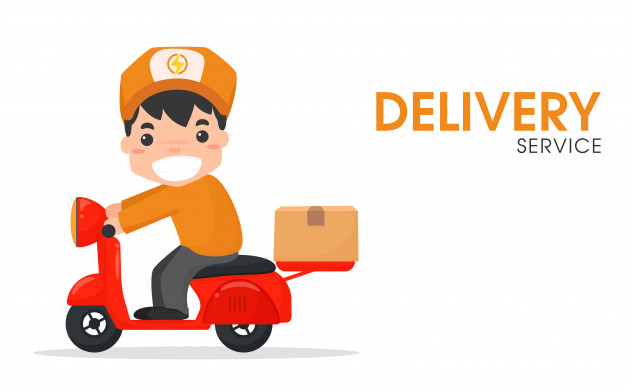 Indian online food delivery market is expected to triple in size over the next three years because of the cancerous growth in incomes. According to a study, the Indian online food ordering market is slated to grow at a compounded annual growth rate of 16.5% at USD 17.02 billion by 2023
Online food delivery companies said that incomes of their delivery staff have increased. There is strong growth in the number of orders per month and delivery partners have been able to carry out a higher number of deliveries. Since they are paid per order, the increase in the number of orders fulfilled by them has resulted in an increase in payouts.
Things to be noted before becoming a delivery boy
In India, the most trending online food delivery companies are Zomato and Swiggy. The processes of these companies are almost the same.
When you reach online food delivery office you have to scan a QR code with your phone and after that, there will be a list that you have to fill.
Name
Phone Number
Zone Selection (Like which area you are going to work)
Time Selection (Like full time, part time, work only on Saturdays& Sundays, Only on Sundays)
Time Schedules, working hours and Salary
Full Time
Morning 7 am to evening 6 PM (you can take a break from 11 am to 12 pm)
Afternoon 12 PM to 11 PM (break 4 PM to 5.30 PM
Night 7 PM to 2 AM (11 PM to 12 AM)
Part-time
Rules you have to follow
Must wear a T-shirt and also take a bag which they are given
You must work on these timings
You can take the week off between Mondays to Thursday and work on public holidays.
If you are late to login you will not get the weekly or monthly incentive
Per day can complete 17 and above orders. You will get a maximum of Rs 30 per order. If it is rainy you will get extra Rs 30. And incentives also depend upon your work. Special pay-out is given on national holidays and festivals. Pay-out for Swiggy is monthly, while for zomato its weekly pay-out.
The average pay-out for an order is Rs 30 and maximum target for one day is 24 orders with incentives of Rs 700
Total average earning amount per day would be: 24*30+700 = Rs 1420
So per day, you can make Rs 1420. Per month if you work for 30 days: 30*1420 = Rs 42600. You can make 40K+ by giving 80 hours per week. If you work hard you can earn more.