Motorola Solutions connecting people through technology, Businesses and government agencies around the world, had openings for 5 engineering graduates from 2012 B.E/ B.Tech (CSE/ ECE/ IT/ Digital Communication) batch with an aggregate of 75% and above in 10th, 12th and UG and we are happy that we were successful in closing all this requirement.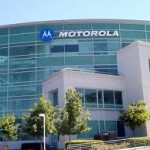 For this we conducted two drives in the month of February 11 & 26 at Motorola Office, Bangalore. As the requirement was only for 5 openings we didn't encourage a mass drive. The recruitment strategy to fill this opening was few, smart quality candidates. So the drive was split into two, with around 20+ people attending each drive.
It was not easy though as it sounds, we faced a lot of challenges to fill this requirement. Some of the challenges we faced would be shortlisting the candidates, as the cutoff was 75% it was harder for us to source the candidates, also half of the people we contacted was already placed. But thanks to the delivery team @ Freshersworld.com; they were successful in sourcing good candidates. And we have the results for hard work we had put in, the client was happy with the drive, and they are partnering with us to fill their immediate future openings.
And the client has offered the call letters to 9 candidates. The list of the candidates who got placed in Motorola is as below:
Varsha V (FW14613849),Vikas NC (FW14675456), Nikesh K (FW14638713), Balaji Dhanabalan (FW14901223), Ankith BP (FW13956402), Srinivasulu Venkataramaiah (FW14510180), Neela Krishna Teja (FW14221335), Abhinav(FW14185826), Darshini CL (FW1529132)
Freshersworld.com team congratulate all of you who got placed in Motorola.