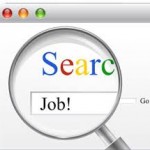 Are you finding it difficult to keep yourself updated with the latest job posts on Freshersworld? Well, we thought we would give you a hand in the matter.
Here are some tips and tricks in keeping track of the latest job news:
1. Find us on your News feed…..Like us on Facebook
Don't Like to Login on Freshersworld.com Page? Then "Like us" on Facebook & Get your daily updates on Jobs, Resume Tips and Career Advice's.
2. Download Our Chrome Extensions
Are you using Chrome for your Browsing, make your Job Search Easier by downloading our chrome extensions.
Access your Jobs on the move. Freshersworld.com Mobile App allows searching and applying directly for jobs from your mobile.
Are you currently on web, then why not login on your Freshersworld.com account and apply to jobs directly??
Keep yourself updated with all opportunities. An opportunity first won't come back.

These are just some of the easiest way to track all the latest jobs on the website. We are available on other social networks like LinkedIn and Twitter as well.
Follow us on Twitter and LinkedIn.